I guess this is necessary for a music blog, right?
Here, you'll find whatever I'm personally listening to at any given point in time. It will not be the same as my Bandcamp discovery posts and will give the reader an insight into my personal favorites.
So not only is this blog good for finding weird Bandcamp stuff, but it's ALSO a place where you jump into my lens of perception and see what I'm listening to.
Unless you don't give a shit about what I'm listening to. In that case, completely ignore this part of the site.
~The Boss
---
12/11 – 12/17
BADBADNOTGOOD – III
I've been a fan of these guys for a while now. Their music is really quite special to me because they helped me ease into the complex world of jazz.
I'll never forget the first time I heard their first album.
However you do it, stay creative.
Things were never the same after that.
When they came out with their next project, I was even more ecstatic. I was in love with their debut, but the second record was just as good.
But, somehow, the band fell out of my radar. After their second record, I grew further and further away from them. So when their third record came out, titled III, I wasn't totally interested. I even recall listening to it a bit and not liking it.
Well, past me, I have something to say:
WHAT THE FUCK WERE YOU THINKING?!
This week I gave III a proper revisit and, man, I was astounded. How did I ever think that this was less than stellar?
I've been listening to III a ton this week and it seemed appropriate to share.
Enjoy!
12/04 – 12/10
DJ Critical & DJ Clyde – Chance the Dropout

This came out of NOWHERE. I definitely was not ready for it either. I wake up to Twitter one day seeing Rap Genius tweeting about this new mixtape compilation – put together by these dudes who go by DJ Critical and DJ Clyde – that includes Chance the Rapper bars over Kanye West beats.
"Interesting concept," I think, "but it probably sucks."
Chance is one of my favorite lyricists and Ye is probably my all-time favorite producer. The two combined is an incredible concept. But there was no WAY in hell that their union could be justified unless they got together themselves. How could a pair of DJs ever SUCCESSFULLY combine these two incredible talents? HOW?!
How…
How did they do it.
They did it.
These guys actually did it. They were able to take Chance's raps and give them new life with West's incredible production catalogue. HE FUCKING DID IT SO WELL. I can't get over this tape right now.
Each and every song is a combination of familiar sounds that coalesce into something completely new, yet simultaneously recognizable. I wonder if there's a word for that? I guess it's like Deja Vu? I feel like I've been here before, but I know I haven't.
Anyways, I'm going to stop talking. Regardless of whether you like Kanye, Chance, or even rap in general… just listen to this shit.
http://www.datpiff.com/embed/ma15d8b9/
11/27 – 12/03
Viktor Vauhgn – A Toothpaste Suburb
Well this was refreshing.
Have you had that thing happen where you listen to a critically-acclaimed album and wonder why it's so praised?
That was my first reaction when I listened to Vaudeville Villain by Viktor Vaughn (a.k.a. MF DOOM) forever ago. I just didn't get it. Vaudeville is considered one of DOOM's best releases, but it went completely over my head.
This week that changed. The lightbulb went off. The switch was flipped. I did a 180 on this thing.
Check it out and see why.
11/20 – 11/26
Jorge Ben – Força Bruta
Another classic this week.
Jorge Ben is a samba artist from Brazil who I've grown a really deep appreciation a for in the past year and a half. In fact, his music got me listening to samba music in general. Since finding Ben, I've been hunting down music from Brazil obsessively.
Throughout this time, I've even grown an urge to visit the coutnry itself.
This particular album is my favorite by Jorge Ben. The music is tropical, bright, and absolutely flawless. It literally transports you to a his homeland.
11/13 – 11/19
Ghostface Killah – Supreme Clientele
Ok, does this really need an explanation? It's a classic offering by one of the many Wu-Tang associates. I just happened to be digging on it this week.
11/06 – 11/12
Milo – A Toothpaste Suburb
I always come back to this album. It came out last year and, since then, I'll dive back in to explore it's complex realm of lyrical nooks and sonic crannies.
Milo is another dude from the homeland – Wisconsin. For whatever, it's been tough for me to love his other work as much as I love this album. There's something about it that's just so ethereal and vulnerable. It's incredible for nighttime listening.
When it comes to rap albums, there are two chief elements that comprise the gestalt.
LYRICS
PRODUCTION (BEATS)
Milo kicks ass with both here.
His lyrics are so strange, avant-garde, off-kilter. It's literally impossible to figure out what he's talking about. Just take it however you want, I guess.
As for the production, well, it's all very dark and subdued. It goes well perfectly with Milo's monotone rapping. The whole album creates an ominous, airy atmosphere.
JUST LISTEN.
10/30 – 11/05
Kweku Collins – Nat Love
When Milwaukee rapper WebsterX dropped his latest single, I nearly lost my shit.
As a native Milwaukeean (is that what you call us?), it's been a pleasure to see Web rise through the ranks. Milwaukee hasn't really seen a rapper truly "pop" in, like, ever. So to see someone from my homeland get so big in the rap scene, well, it's been incredible.
His new track, "Blue Streak," is fucking awesome and it's been on repeat for me since it came out.
One day, while I was listening to Blue Streak on Soundcloud, I kind of just forgot about changing the song when it ended. When you just let Soundcloud sit and run, it plays songs that it suspects you'll like based on the initial song choice.
So, naturally, when "Blue Streak" ended, it started playing similar shit.
I found myself super attached to the song that played next. Truthfully, I have no idea what the song was called. But all I know is that is was by a dude named Kweku Collins. It was a perfect suggestion because it was very reminiscent of Web's style.
I decided to check out more of Collins' shit. I started with Nat Love 
That was a REALLY good decision. Collins spits subdued raps over spacey instrumentals while he receives help from a ton of very well-utilized features. It's all I've been listening to.
I suppose that explains why it's album of the week.
10/23 – 10/29
NxWorries – Yes Lawd!
Good LAWD this is some smooth shit.
I've been a fan of Knxwledge for a while now. I found out about him through a Joey Bada$$ track called "Killuminati."
The beat blew me away and still does to this day. The nostalgic coolness that emanates from this song is something truly special. As soon as I heard it, I knew that I HAD to hunt down the dude who was behind the boards.
And that dude just happened to be Knxwledge.
From then on, I was a huge fan of his work. His beats tend to be very warm and off-kilter; sometimes skittering along to obscure samples. I fell in love with projects like WrapTaypes.Port2[bootleg] and Hexual.Sealings.LP. The weird fucking song names added a bit of mystique to the music too.
My love for his shit deepened last year when he came out with the super-polished Hud Dreems. It was a much more realized, cohesive project in comparison to his older stuff.
Knxwledge ended up introducing me to this guy named Anderson.Paak through a track they double-teamed last year called "Suede." Paak's presence came into my life once again a few months later after catching him on Dr.Dre's comeback album. After researching this Anderson.Paak character, I found that he and Knxwledge comprised a duo called NxWorries. Paak's incredible voice and Knxwledge's production talents in one group? Too good to be true, I thought. I mean, just listen to this fucking song.
Needless to say, I wanted to more. And, oh boy, I sure got more.
They gave us a freaking ALBUM. Nineteen tracks of gold. I haven't been able to stop with this thing. Check it out for yourself and you'll see why.
10/16 – 10/22
Angel Olsen – MY WOMAN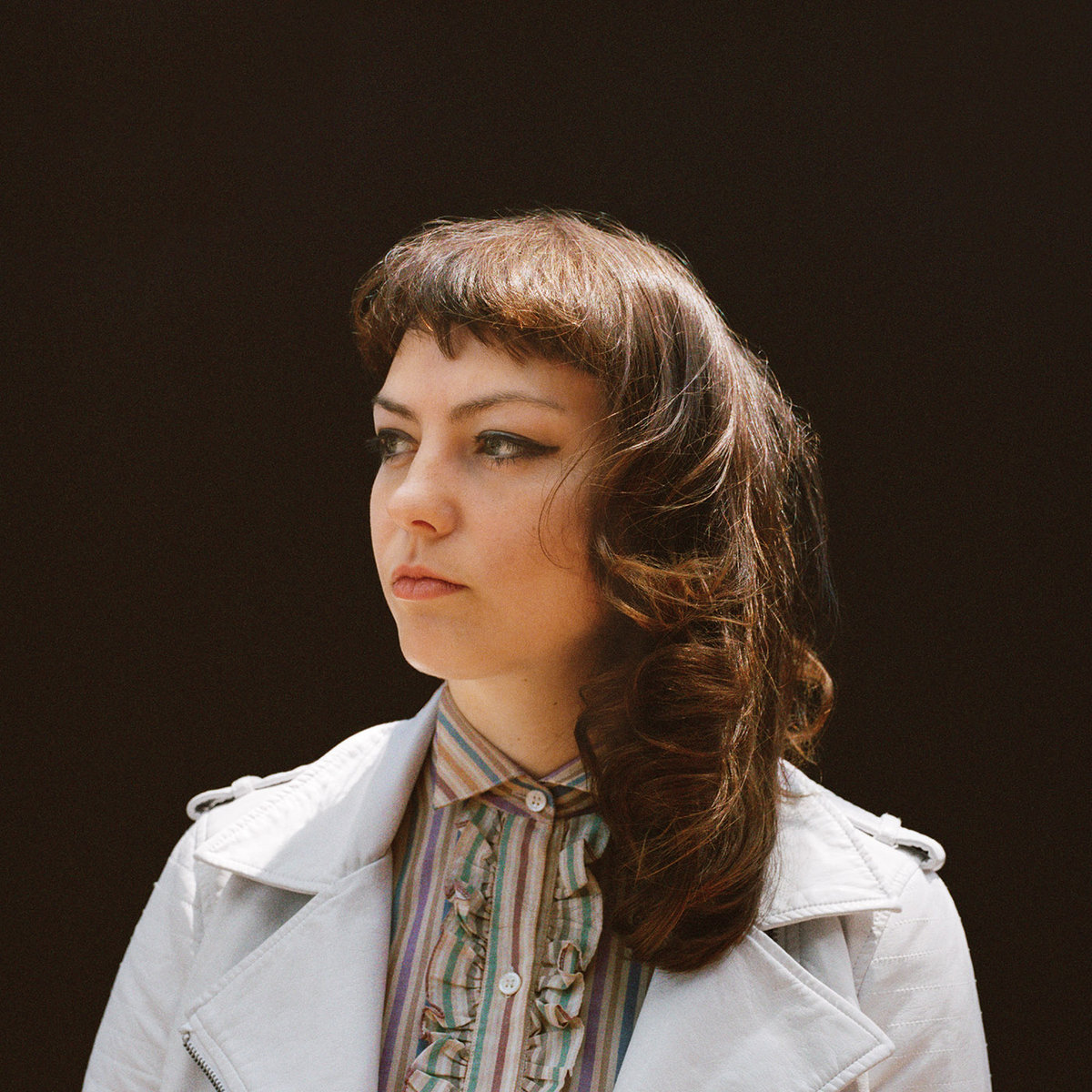 I just wanna say some stupid, reckless shit about this album.
"It's the best indie rock album of this year!"
"It's the best indie rock album of this decade!"
"It's the best female-led rock act in contemporary music!"
"It's a perfect album!"
"It's a classic!"
However, none of those statements are probably true.
"But what is a truism when it comes to music criticism?"
"Ah, my son, such things don't exist because musical taste and critique is entirely built upon subjectivity and we must…"
blah blah blah fucking blaaaaaah.
Anyways, I digress, like, REALLY digress. This album is undoubtedly one of the best that 2016 has had to offer. Olsen's vocals take on a starkly ethereal quality as she rips, glides, glistens, and groans through some of the most gorgeous rock instrumentation I've heard on a record all year.
Perfect? Fuck if I know. I don't even understand what that means. What I can tell you is that this album is better defined as an experience than, well, an album.
Just listen to it, ok?
10/9 – 10/15
GOAT – Requiem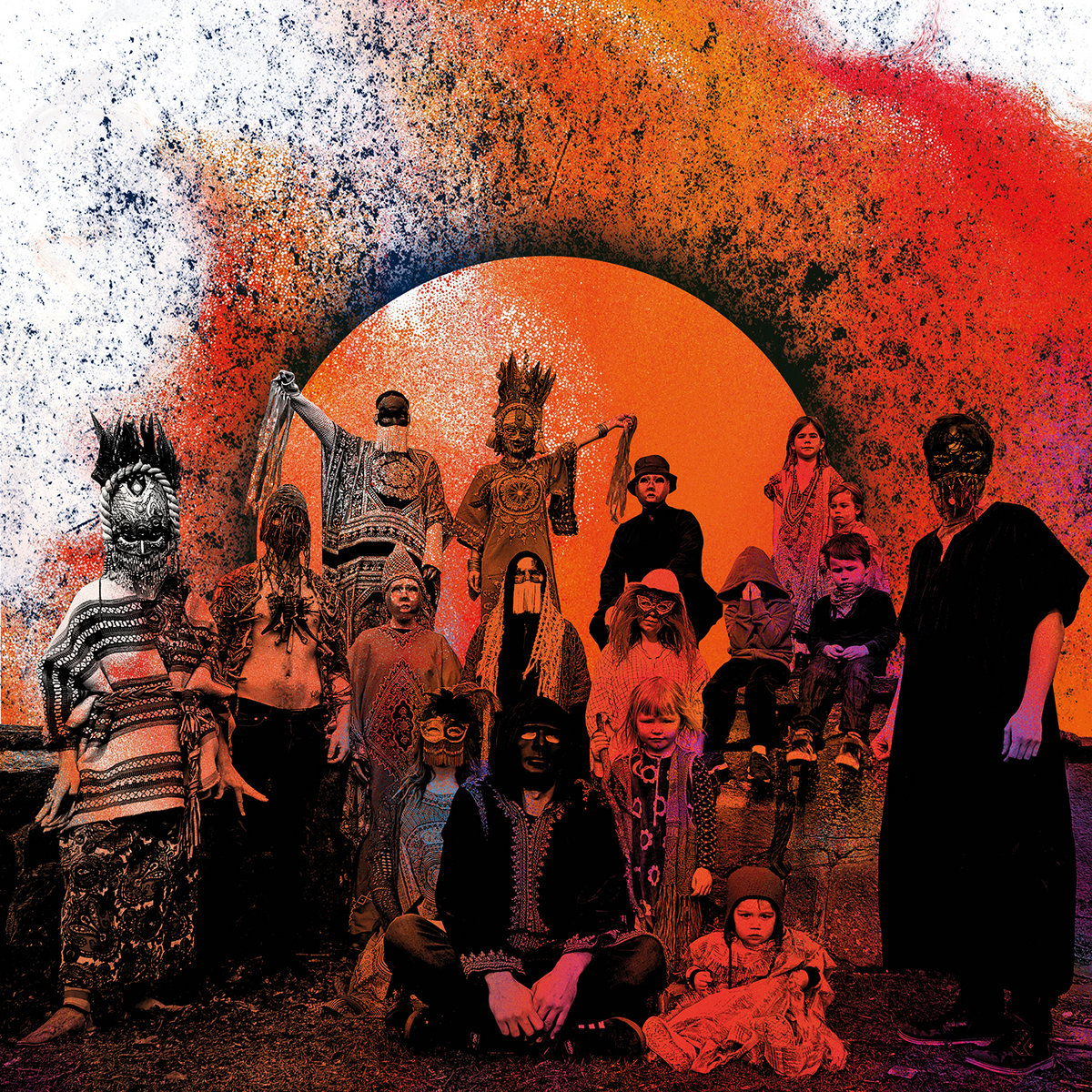 This will be the only AOTW that corresponds with a Bandcamp find. But even if it breaks my rule, it still warrants singular attention. I mean, just LISTEN to this puppy. It's a freaking T R I P. In fact, ditch the hallucinogenic drugs, because Requiem is all you'll need if you're looking for a psychedelic experience.